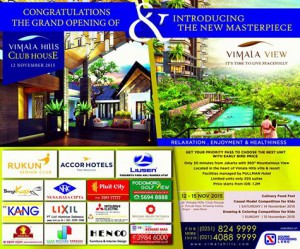 Live the most fascinating life with your loved ones by integrating in the breathtaking natural landscape.

Feel What Others Can't Feel….
The New Masterpiece from Agung Podomoro Land…
Visit Our Exclusive Exhibition @Pacific Place Jakarta, 2 – 8 November 2015.
Get special offer during Exhibition,
for further information : 0251 – 824 9999.
"It's Time to Live Peacefully"